New North IntelBriefs feature articles on data and trends happening that point to strategy consideration for future competitiveness.
_______________________________________________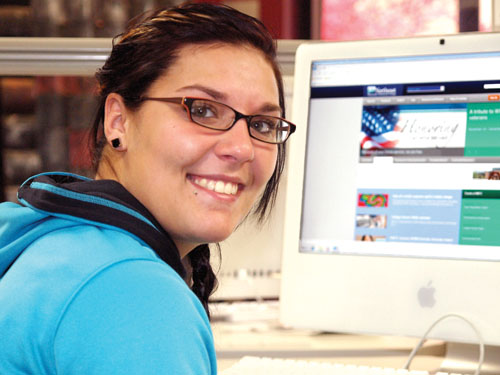 Lessons Learned During a Pandemic
By: Jeff Rafn, President, NWTC
In May of 2020 as I wrote my missive to the board of trustees of Northeast Wisconsin Technical College (NWTC) few expected that in May of 2021 we would still be in the throes of a coronavirus pandemic that shuttered thousands of businesses, schools, and entertainment venues. Like community technical colleges across the nation, the negative impact on NWTC and its students was rapid and severe. The population of students served by these colleges was particularly and disproportionately hard hit by the pandemic. Low income, BIPOC, rural, and first- generation immigrant students typically attend colleges such as NWTC. These same populations, however, were those heavily employed in retail, entertainment, restaurants , and hospitality, the very businesses to be shut down by the pandemic. Faced with unemployment, children left home by school closings, and substandard access to technology it is no wonder that foregoing college was one of the first sacrifices made. This decline in enrollment was exacerbated by high school graduates deciding to wait a year until higher education returned to "normal." While less than many colleges, NWTC experienced the highest decline in enrollment of the past twenty-five years, minus 7.5%. READ MORE...
Political Risk Management & Trade Development
By: Chris Wojtowicz, Wisconsin SBDC Go Global Initiative
Two topics – political risk management and trade development -- are woefully intertwined, yet many managers continue to view these as separate issues.
I first saw this in the 1980s. The NIMBY syndrome (you know, Not In My Back Yard) was the world view of many managers who failed to see the political events that eventually harpooned their international development ambitions.
I've always employed a forensic approach to trade development, anticipating issues before they become an issue by answering this simple question: "What happens before the unexpected occurs?"
Economic and geopolitical volatility create uncertainties. So, too, do changes in the deep-seated assumptions that drive business strategies. But what happens when the truly unexpected occurs? When political factors affect business? And when models, simulations and forecasting all fail critically? READ MORE...
Reshoring Report - The Impact of COVIC-19 on Supply Chains in Wisconsin
By Wisconsin Economic Development Corporation
As we look at the impact of COVID across different industries as outlined in the report "Wisconsin Tomorrow – An Economy for All" submitted by WEDC to the Legislature on June 30, one area of interest gaining attention is reshoring of manufacturing.
Supply chain reshoring is not new. Numerous factors have contributed to consideration of bringing manufacturing back within the U.S. for several years. In fact, well before COVID-19, global trade tensions were causing companies to consider multi-sourcing and becoming less dependent on foreign suppliers. Technological advancements have made companies less dependent on sourcing from countries with low labor costs. The global pandemic has certainly been an additional catalyst to supply chain disruptions and multi-sourcing activity. However, companies with a global presence may still not be able to divorce themselves completely from China, considering how large the market is and how competitive its production costs remain. READ MORE...
A Natural Workforce Solution: Retain Your Retirees
By Dave Wegge, Envision Greater Green Bay
Greater Green Bay organizations are being challenged to find workers with the right skillsets to meet employers' needs. They address this challenge with two strategies: 1) Attract & retain new workers from outside the Green Bay area, and 2) Grow our own by training and retraining individuals already living in our area.
The "attract & retain" strategy is a significant challenge, but three local advantages might offer some success: digital access, the successes of Titletown Tech, and the work of our Chamber of Commerce. That strategy alone, however, is not likely to meet our needs for the future. It will be important to focus future efforts on the "grow our own" strategy. Still, these two strategies are slow to provide the workers we need. A more immediate way to fill our workforce needs is simply to retain our retirees! Our aging population makes it a natural choice. READ MORE...